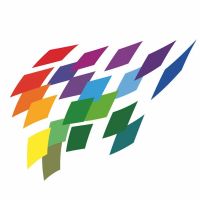 Exhibition Autumn 2018
The 2018 Exhibition will once again be held at :
Lingfield & Dormansland Community Centre, High Street, Lingfield, Surrey. RH7 6AB.
Exhibition Timetable
The dates for 2018 are:
Closing date for Entries hs now passed.

This date will also be the last opportunity for any changes to entries in the catalogue
Handing In of exhibits will be Saturday 20th October (between 10am and 2pm)
Private View Sunday 21st October (artists and guests) will be between 2 and 4.30pm.
Public Exhibition from Monday 22nd to Sunday 28th October 10am till 6pm daily except Sunday 10am till 4pm
It will take place in October 2018. This change has improved access to the event for both the public and our exhibiting artists and is without conflict with holiday planning and other absences.
Last year we saw a resurgence of interest in art from the public and our sales were once again rising. Full details of the weeks activities has been published in a Newsletter in December 2017 on this website. A copy may be viewed on the Newsletter Page.
The dates and times for the exhibition in 2018 are shown on the right.
Schools Prize Competition
Lingfield Art Association Exhibition awarded prizes to the three best paintings selected by teachers from local schools. This was the second year of the competition and included entries from Imberhorne School and Lingfield College. The Ist Prize winner was from Imberhorne.
The 2018 contributors were judged by the Exhibition Team.
The Prize money was:- 1st prize £100, 2nd Prize £50 and 3rd Prize £25.
Each winner also received a certificate. The winners were announced at the Exhibition Preview and the winning paintings will be displayed during the exhibition week.
The 2018 Prize Winners were:

1st. Ellie - Mathilde 2nd. Tommy - The Lake District 3rd. Ravenna - North Downs
The 2017 Prize Winners were:
1st. Amy - City of Lights 2nd. Joanna - Ella 3rd. Justine - Covent Garden
Thank you to the Public
The public, on whom we rely so much, continued to enjoy the event and we regularly have nearly a 100 people a day through the door to the exhibition. There is no charge for entrance so why not come and enjoy the future events and perhaps have a cup of tea and some cake to sustain you. The Exhibition Team wish to thank all of those people who contribute to our events together with our sponsers and advertisers and look forward to their continuing support in October 2018.
Artists Mailing List
Every year we attract more artists to enter the event. If you are interested in exhibiting work in our exhibition in 2017 and/or would like to be put on the mailing list for future events, please read our Terms & Conditions for entry and then send us your
full name, address, post code, telephone number and email
by using the
Contact Lingfield Art
page.
Sponsors
Nearly 100 people a day visited our exhibition in 2016 which was a resounding success. This is a great merketing opportunity so if you would like to
sponsor
the 2018 Exhibition and/or take space in our Exhibition Catalogue, please send us your details by using the
Contact Lingfield Art
page.
Privacy Policy
In recording these events we reserve the right to take photographs. However, we seek permissions where possible and appropriate and in the case of young people from Teachers, Staff and Parents and otherwise assume that people in general scenes who are photographed agree to the publication of the picture unless they notify us to the contrary.