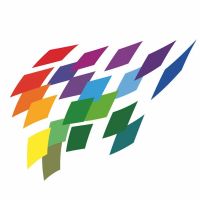 Newsletter '40 Years Young' - December 2017
Well we are happy to report, that once again, the October Exhibition was a success. Attendance by the public remained buoyant with close on 100 people a day and our stock of catalogues sold out by the last day. The same happened last year and we increased the print run this year but now we may need to revise upwards the print run for next year.
There were a lot of compliments about the quality and variety of the exhibits from the visitors. Clearly our exhibitors are rated highly and that is great to know. This was particularly important this being our 40th Exhibition, a big thank you to the 90 exhibitors, many of them new, who contributed.
The level of participation was complemented by the sale of exhibits and artists cards. There were 34 exhibits sold (with further commissions afterwards) which was over 10% of the work on show, representing 31 of the exhibitors - 30% of you. A great result considering there was £39,000 of exhibits on display. The card sales did just as well. Of the 800 plus cards displayed, 354 were sold. Another increase.
This year we had invited Two schools to submit work and were delighted with the result. This will be repeated next year.
We tried out some alternatives in the way that exhibits were hung this year and learnt a couple of lessons. As a consequence we will be returning to positioning some screens in the main hall, reducing the crowding in one of the rooms and ensuring that nobody's work is hung behind a door. Further we may reposition the sales desk and card displays. Next year we have been granted some extra time at the venue to test alternative layouts on the Friday night before handing in.
With regard to next year, we will begin planning in the spring of 2018.
The dates for your 2018 diary are as follows:
Application documents will be available from Thursday 28th June on the website and sent to all those artists on our mailing list.
The closing date for applications will be Thursday 20th September 2018
The date for Handing In exhibits will be Saturday 20th October 2018 between 10am and 1pm
The Private View for all our artists and guests will be on Sunday 20th October 2017 between 2pm and 4pm.
The exhibition will be open from Monday 21st to Sunday 28th October 2018
Please put the dates in your diary and look out for the arrival of your application form either by post or email next summer and remember, acceptance is on a first received, first accepted basis as space is limited, so don't be late.
Thank you
The Lingfield Art Association Team
Heather Francis, Irene Hinton, Bryan Robinson, Keith Pratt, Ken Farmer, June Ragsdale, Linda Hughes and Andrea Fawcett Philippart
Please note: that in order to save costs these Newsletters are now only available to read and download from this website.
---
Support to other exhibitions - TAG (The Tuesday Art Group)

Once again Lingfield Art are pleased to announce that they will support the TAG Exhibition in April 2019 with the loan of hanging equipment.
These events are very successful with sales of both framed exhibits, browsers and sculpture.
---
Past Newsletters can be downloaded and printed. See below.
These downloadable pdf documents are provided in Adobe format. If you do not have Adobe Reader software you can click on the following link

http://get.adobe.com/uk/reader/

to download the FREE software.

Past Newsletters

Copies of the newsletters can be downloaded by clicking on the words Click Here: