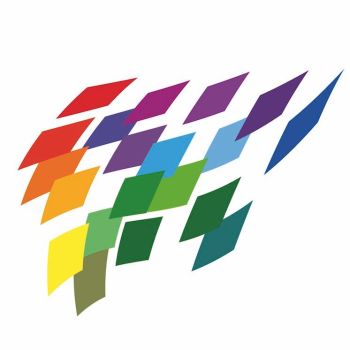 Lingfield Art Association
Managing and Organising Art Exhibitions
The Lingfield Art Team and Corona Virus 19
We are pleased to advise that the art exhibitions will continue thanks to the additional volunteers who have come forward to join the Team. Outline plans have been discussed for the next exhibition which is currently scheduled for late October 2020.
But all this is subject to the development of the Corona Virus which is having an impact on any social gathering. Further updates will be posted here when the situation becomes clearer
Meanwhile welcome to the website of the Lingfield Art Association. We are a small team of volunteers who manage and organise The Lingfield Art Exhibition which, over the past 40 years or so has become one of the largest art exhibitions in Surrey. These exhibitions have been running in the village of Lingfield since 1977 and the exhibition has developed and grown. This event takes place in October each year usually for seven days.

2017 was our 40th Year and brief history of the exhibition may be read by CLICKING HERE.

Over the past years many people have been involved with the event, including Jill Browning, Tim Coulson, Sandra Sylvester, Glennis Jones, then laterly Shielah Gray and Audrey Gill. We have also been fortunate to have had working with us Anne Kerr, Chris West, Avril Sharp, John Morris, Colin Perrin, John Rees Davies, Dennis Blow, Tracy Bell, Andy Shattock and Annabel Richardson.
The Exhibition Team are all volunteers and their names are shown on the Events Team page. we are sure that you really appreciate their contribution for without it the events would not take place. If you would like to join our team please let us know by contacting us throught the Contact Lingfield Art Page.
The Lingfield Art Association does not have any affiliations with art groups, nor does it favour any charity, organisation or sector. This open exhibition therefore provides both the opportunity and an ideal location, for a considerable number of individual artists who are based on the boundaries of Surrey, Sussex and Kent, to showcase their original works in a relaxed community setting. Whilst the main focus to date has been paintings, sculpture and ceramics, Lingfield Art has expanded the exhibition to include chinese brush paintings and paintings on silk. We only accept limited edition hand made prints. We do not accept mechanically or electronically generated work, nor can we accept the works of artists no longer living.
Lingfield Art Association is a not-for-profit community organisation run by volunteers and it is sponsored from time to time by local businesses.
These are a selection of pictures from the 2018 Exhibition and the Exhibition Team after the Hanging
To email us click Contact Lingfield Art
Privacy Notice
In recording these events we reserve the right to take photographs. However, we seek permissions where possible and appropriate and in the case of young people from Teachers, Staff and Parents. Otherwise we assume that people in general scenes who are photographed agree to the publication of the picture unless they notify us to the contrary.
This website is constructed and maintained by Keith Pratt
Updated 15.7.19